Springtime - print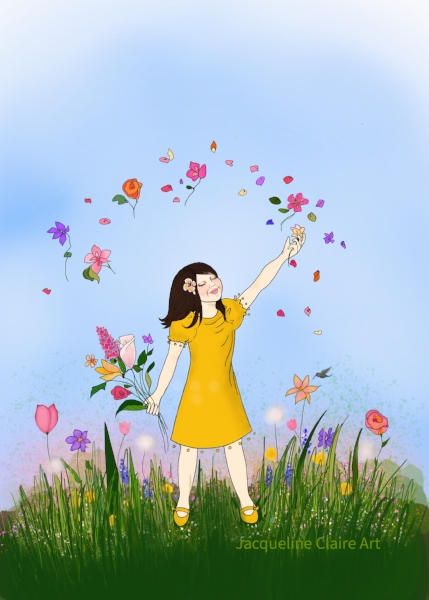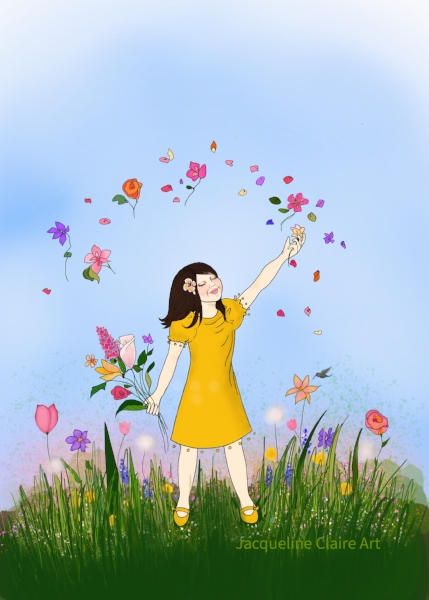 Springtime - print
Fine art quality print, archival paper and ink. Small white border. (No watermark.)
Please Note: Online orders no longer automatically include a backing board. If you would like one for no extra charge simply contact me after placing your order.
It behoveth you to refresh and revive your souls through the gracious favors which, in this Divine, this soul-stirring Springtime, are being showered upon you.

~ Bahá'u'lláh
Hand-drawn on iPad Pro
Created on the road
This drawing was commissioned by a dear friend as a card to celebrate the spiritual significance of this season: from the loss of winter comes a glorious burst of new possibilities!

The image and theme has deep personal relevance for it's patron, David Quinn - and thanks to him, we all get to enjoy it! It was collaborative from the outset and the text is inspired by the above passage from Bahá'u'lláh. We both especially love the hummingbird - a sign of eternity (their wings flutter in an infinity pattern), migration, ceaseless joy, seeking the good in each day and putting out good vibrations!
Want to commission your own art vision? Contact me!